Whether its helping your child pronounce the letter "S" or working on your radio voice, our certified speech language therapists have programs aimed at improving speech and language skills for patients of all age – from pediatrics to geriatrics.
---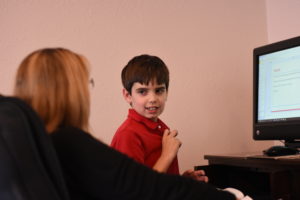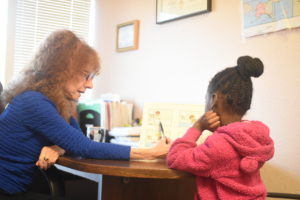 Speech Therapy Services
Among the speech therapy services we offer, we can help with:
Accent Modification
Articulation
Oral-Motor Planning
Stuttering
Tongue Thrust
We offer speech language screening and evaluations and full therapies and skills training to children and adults.
Voice Quality Services
We can also help improve voice quality, including:
Pitch
Volume
Prosody (Tone)
Hoarseness
Vocal Nodules/Polyps
Spasmodic Dysphonia
Breath Support
Improved Voice Quality
Who we can help

We offer individual speech therapies and training, but can also support businesses, groups and teams.  We have worked with large corporations helping leadership and employees present better, as well as with professional keynote speakers.
Speech Language Therapy Testimonials
Sharon pollack was the first and only Speech Therapist or Dr. in Memphis (ENT, Heart, Lung, Speech Pathologist, etc) for that matter to diagnose my somewhat rare condition of Spasmodic Dysphonia. Before the diagnosis we worked together for over a year. Sharon and her office staff were truly kind, professional and supportive and fun. Sharon's methodology was meticulous - she worked with me taking small incremental steps - The sessions were extremely well planned and executed and I always knew what was expected of me between visits - she had the professionalism and grace to let me know when I could no longer progress and I needed a spasmodic Dysphonia specialist. In my case that meant Vanderbilt voice clinic in Nashville for Botox injections. I am truly grateful to Sharon and her office and recommend their practice to anyone young or old with vocal issues.
Carol